Two Recipes: Dandelion & Pear Jam and Dandelion Crisps
This was completely Nixie's idea and what a great idea it was! Pears and dandelion make the perfect combination. This was a bit of an experiment and at first I had planned to make it the same exact way I make the honey but I didn't have the luxury of time on this day to let it cook for ages to thicken so instead I decided to just add some pectin to see how it would turn out. It worked perfectly and in less than half the time it would have taken me to make the honey/syrup and it goes great on toast or on pancakes!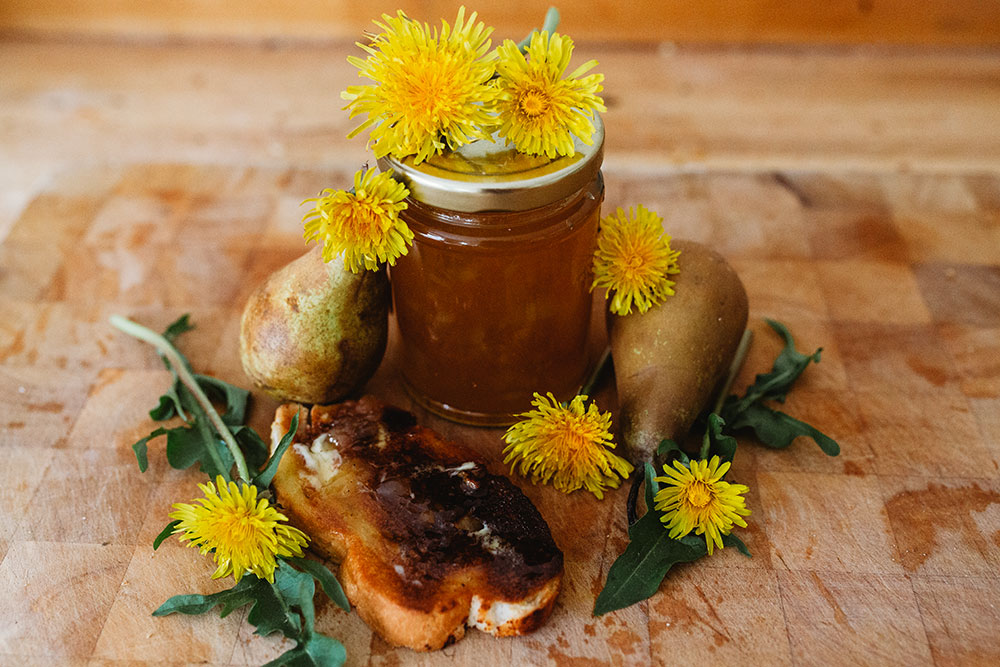 Dandelion & Pear Jam
Ingredients:
2 cups fresh dandelion flowerheads, densely packed
2 slices lemon
1.5 cups water
4-5 over ripe Pears
sugar
packet of Pectin
Instructions:
1. Place into a pan, bring to a boil and simmer for 15 minutes. Leave for about 12 hours. Strain the water. Then measure the amount of water and add equal parts sugar.
2. chop and peel your pears and put them into a pan and bake them for a little while until they start to break up. Add your liquid and sugar and bring to a gentle boil. Slowly add in your Pectin a little bit at a time and continue to cook until you have reached your desired thickness. You can place a small amount in the freezer for 5 minutes to check it's consistency.  Then add to jars and place in the fridge.
We've made a lot with dandelions using the flowers but hadn't been making a lot using the leaves so decided to try to make some dandelion crisps and I can't believe I hadn't made these before! They turned out so good and so much faster to make than nettle crisps.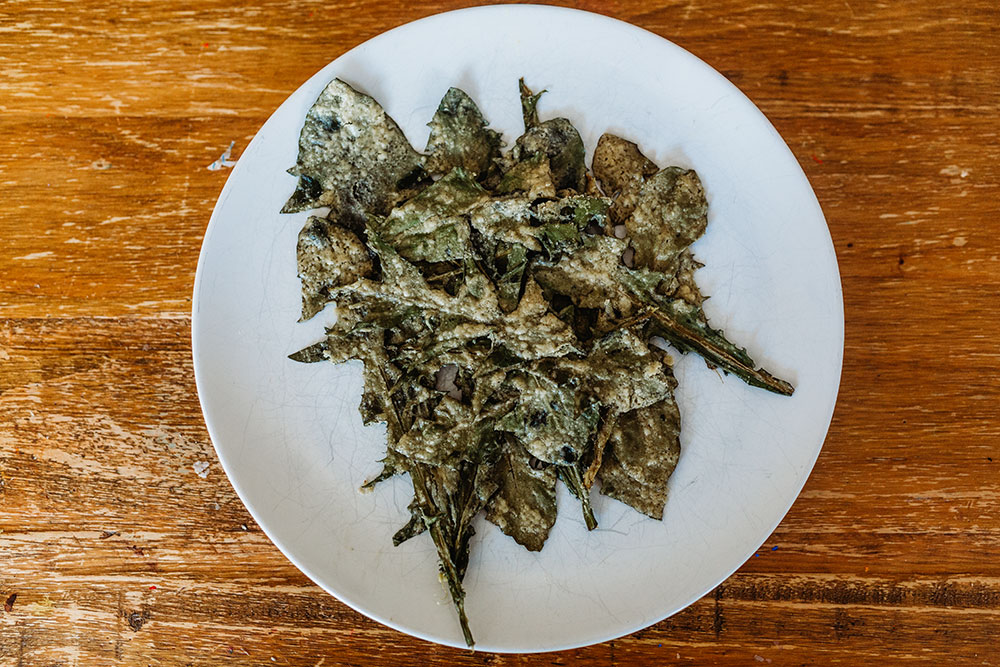 Dandelion Crisps
Ingredients:
1-2 TBS Tahini 
.5 TBS Sesame oil
1.5 TBS olive oil
juice of half a lime
salt & pepper
Instructions:
1. Wash your dandelion leaves
2. Put the oil and seasoning into a bowl and mix it up. Toss in your leaves.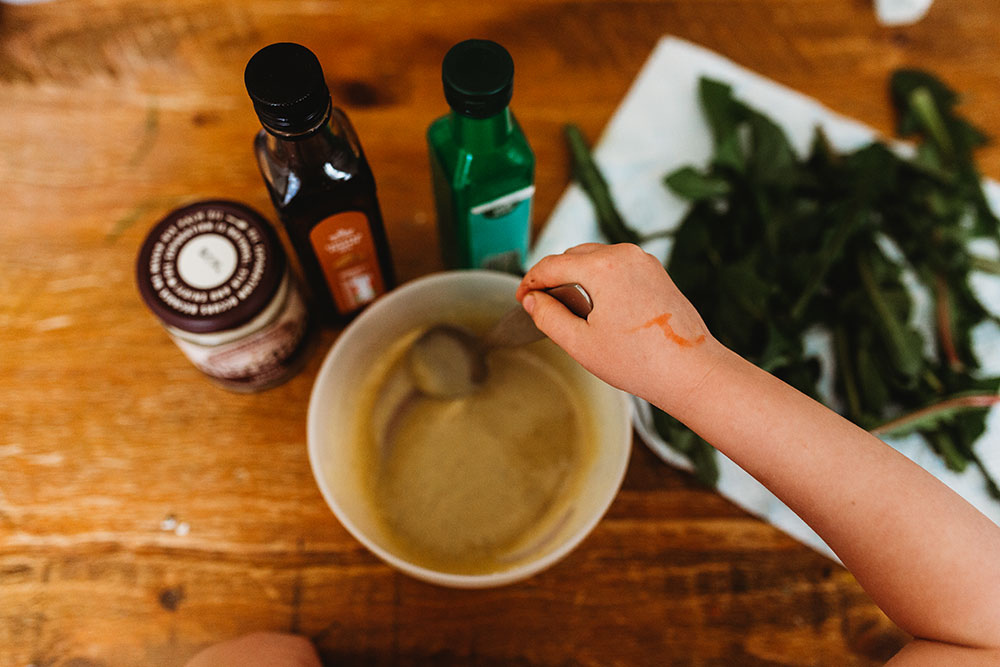 3. Place onto a baking sheet, do not have them overlap.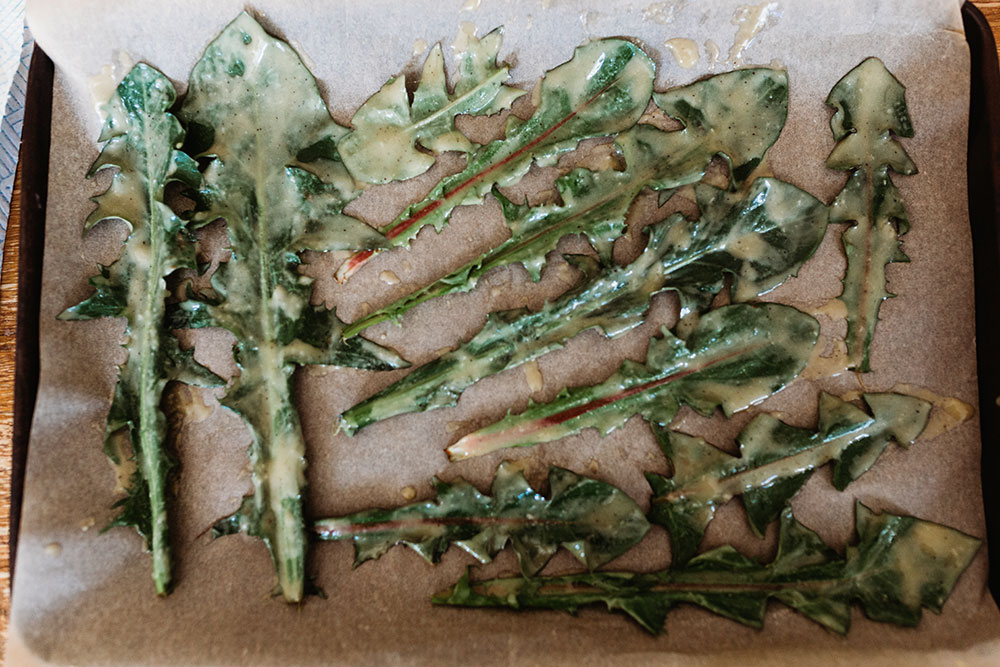 4. Bake in over for around 130C for 20-25 min or until they are crispy.