Super Quick Hand Print Parrot Craft!
We've been reading and learning about the rainforest so Nixie wanted to make a parrot and I came across this incredibly easy and super quick little paper craft project. It took no more than 10 min, the only part that was time consuming was cutting out her hand prints.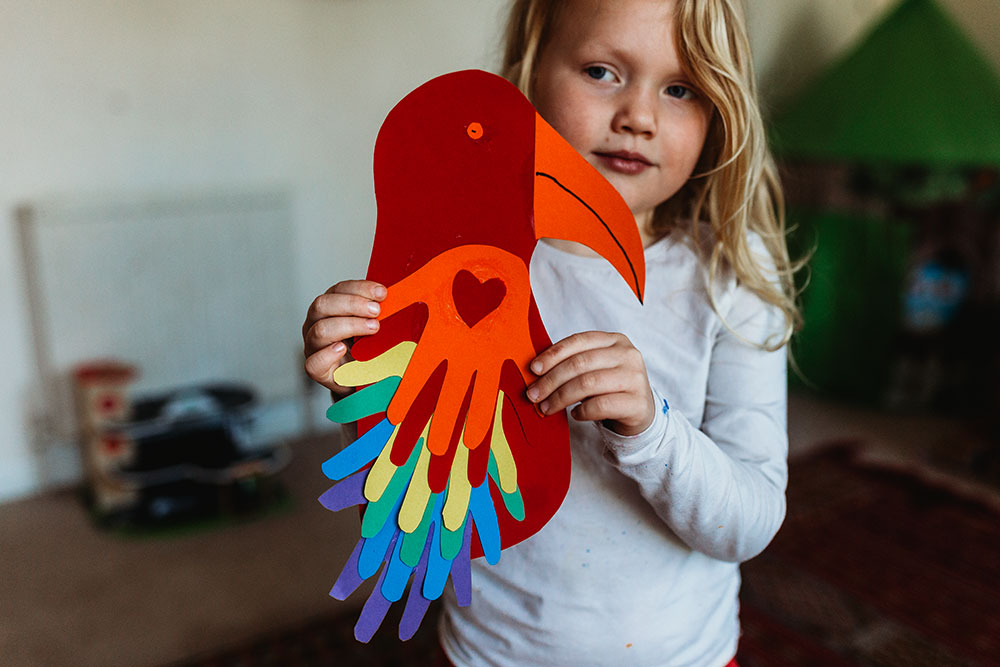 What you need:
coloured craft paper (the colours of the rainbow)
glue
scissors
marker
Instructions:
1. Cut out the shape of the body and beak then cut out another shape for the beak in a different colour and glue it on. Draw a mouth. Add eyes.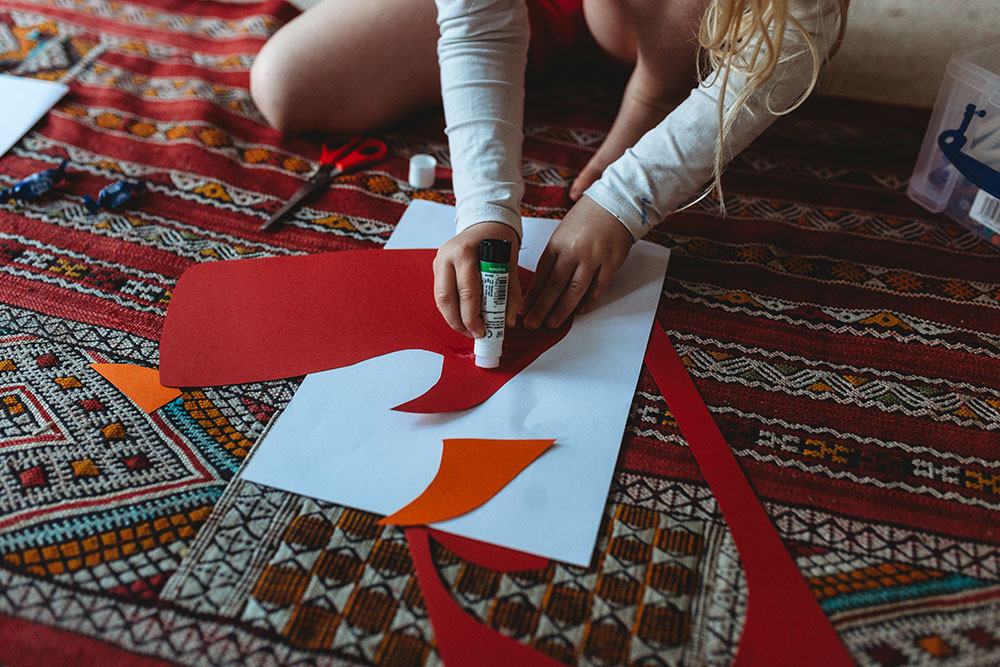 2. Trace your hand on each coloured paper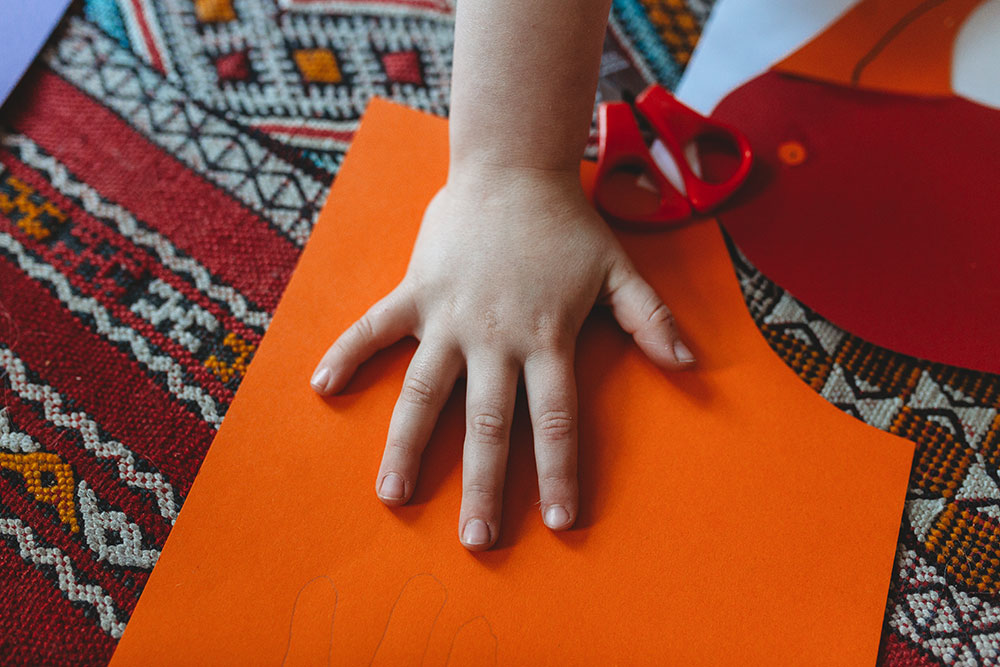 3. cut out your hand print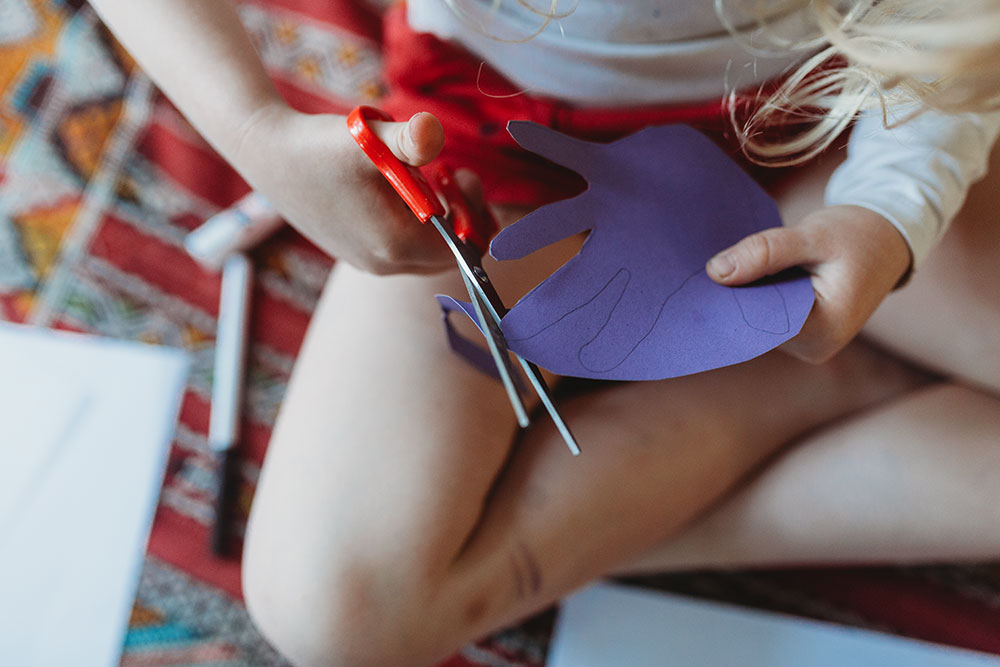 4. glue all your handprints onto the body of your parrot in whichever way you prefer and you are finished!! (of course Nixie needed to add a heart to hers!)