Welcome to forage|create|love
Welcome! I'm Ann, a home-educating mama who lives in the New Forest with my husband Kevin, our 5 year old daughter Phoenix, our two year old son Forrest and our cat Muad'Dib.
We are all about living a creative life closely connected to nature, following our hearts and minds in the moment and discovering all the beauty & joy that surrounds us... Read More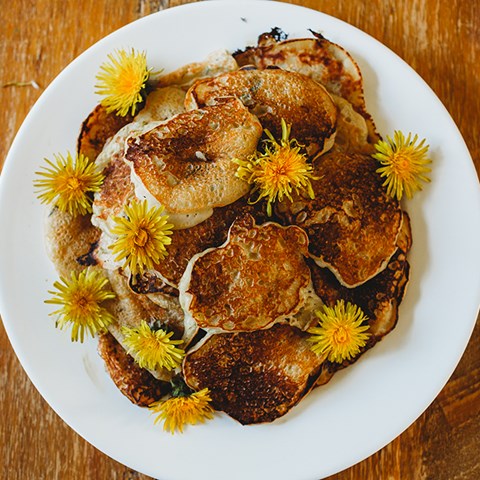 It is finally Dandelion season! Along with our honey, breads, crisps & jams we wanted to try something new so this year we made Dandelion Pancakes & Dandelion Fritters and we loved both, especially the fritters! I think it's become my new favourite spring lunch.