Welcome to forage|create|love
Welcome! I'm Ann, a home-educating mama who lives in the New Forest with my husband Kevin, our 5 year old daughter Phoenix, our two year old son Forrest and our cat Muad'Dib.
We are all about living a creative life closely connected to nature, following our hearts and minds in the moment and discovering all the beauty & joy that surrounds us... Read More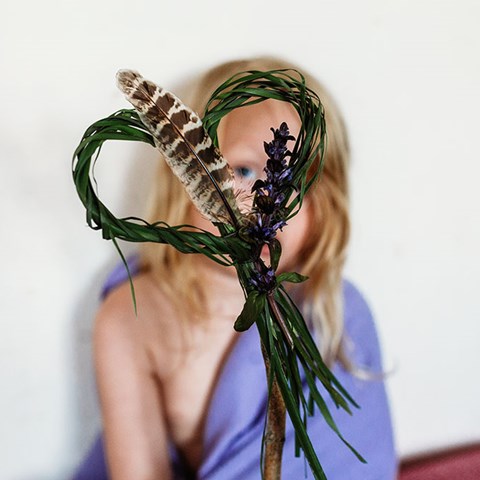 Yesterday on our walk to our little beach in search of caterpillars we found some long grasses and were finally able to make this little heart wand. It turned out so beautifully and took almost no time at all! I am really in love with it!