How Pollination Works Demo
For the past 8 weeks all of our art & craft supplies along with all of our books have been in boxes as we've been in the process of moving and it feels so good to finally have moved and be able to unpack all of our things. 
Yesterday the kids were busy with Hama beads and beading making necklaces and then we spent some time learning about pollination and this little activity was the perfect demonstration of how bees pollinate flowers. All you need is a flower pot and then put yellow leaves around it and fill the bottom of the pot with skittles (the nectar) and then add cheese balls (the pollen) and then have your kids get some nectar by reaching to the bottom of the pot, when they pull their hand out it will be covered in cheese ball dust which is such a great way of showing how bees get covered in pollen while searching for nectar and then spreading that pollen when they go to the next flower!
Pollination Demo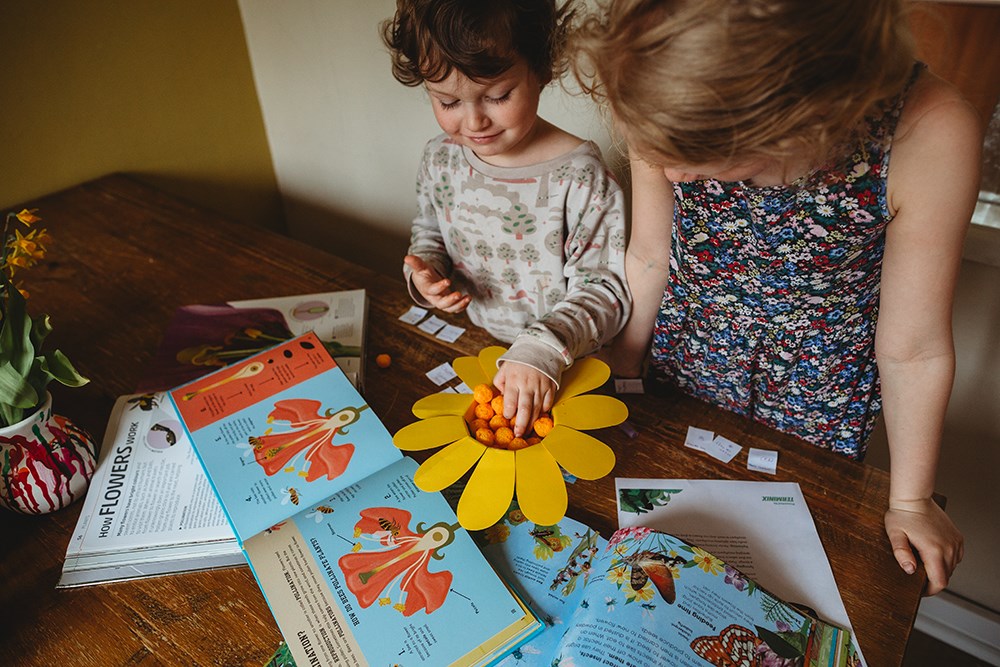 What You'll Need:
Small Flower Pot
Yellow cardstock
Tape
Scissors
Skittles
Cheese Balls
How To Do It:
 First cut out your yellow flower petals using your yellow cardstock.
Tape the petals around your flower pot.
Add Skittles (the nectar) to the bottom of your flower pot.
Next, fill your flower pot up with cheese Balls (the pollen).
And finally, have your child try to get to the nectar (skittles). Their hand will become covered in pollen (cheese ball dust).