Acorn Necklaces
Making little acorn necklaces are one of our favourite autumn crafts. They make such great little gifts and are so quick and easy to make.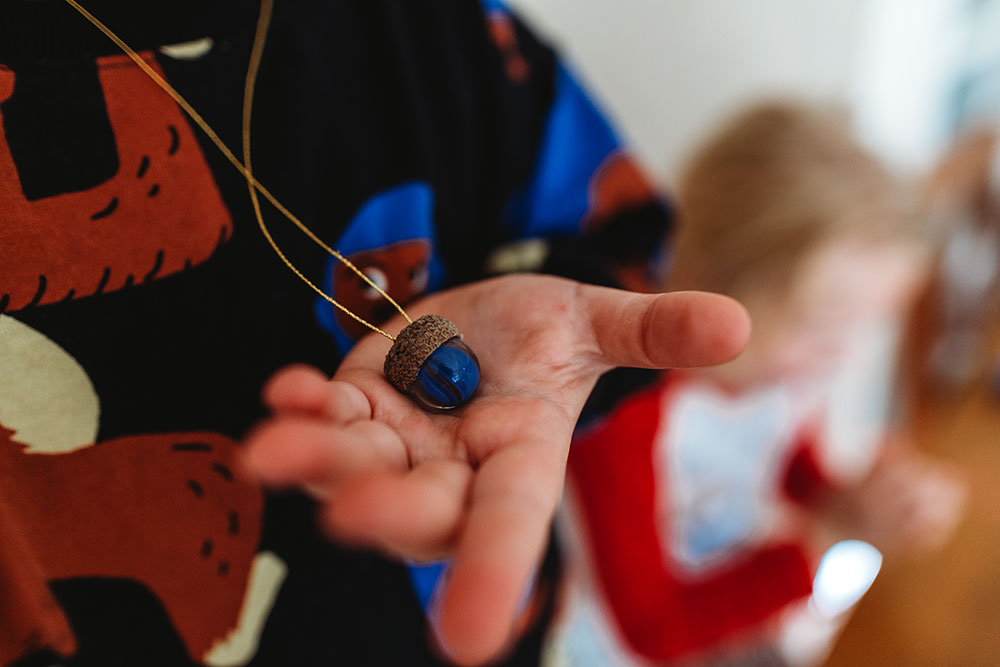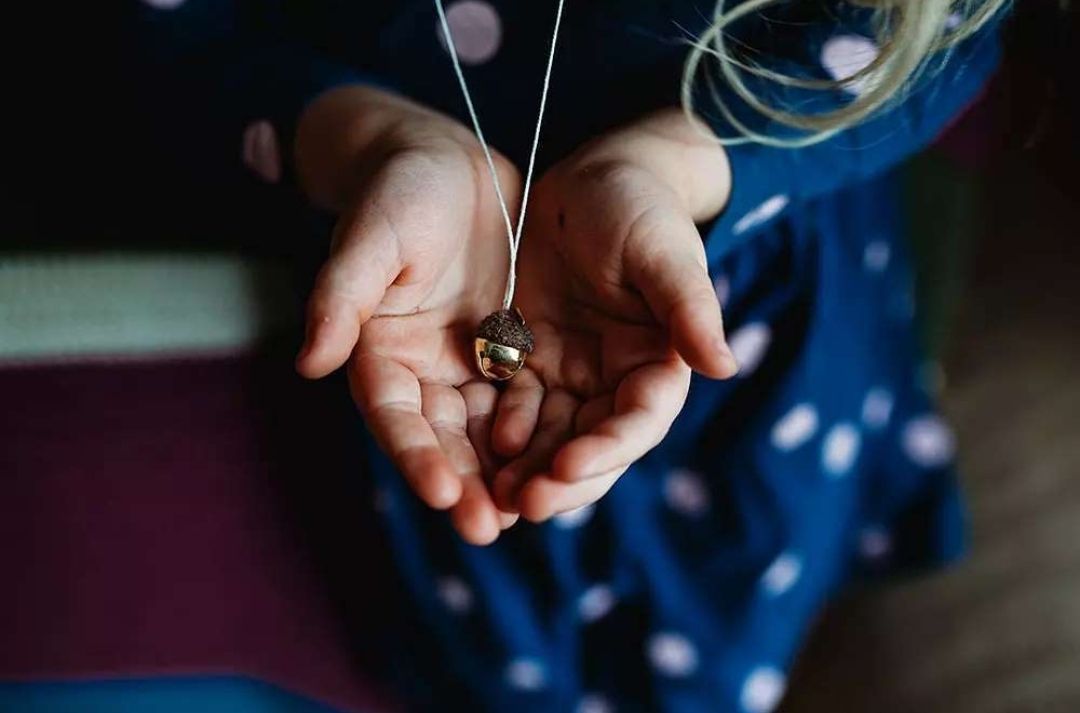 What You'll Need:
Acorn hats
Marbles or small bells
Drill
String
Super Glue
What To Do:
1. Drill 2 holes in the top of your acorn hat for the string to go through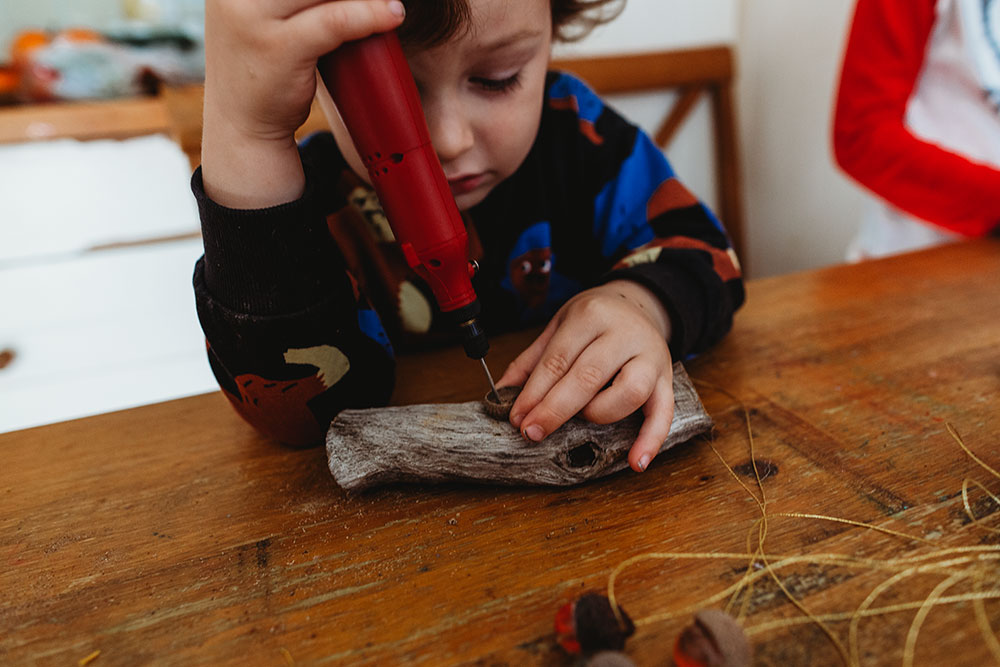 2. Thread your string 
3. Add some glue to your acorn hat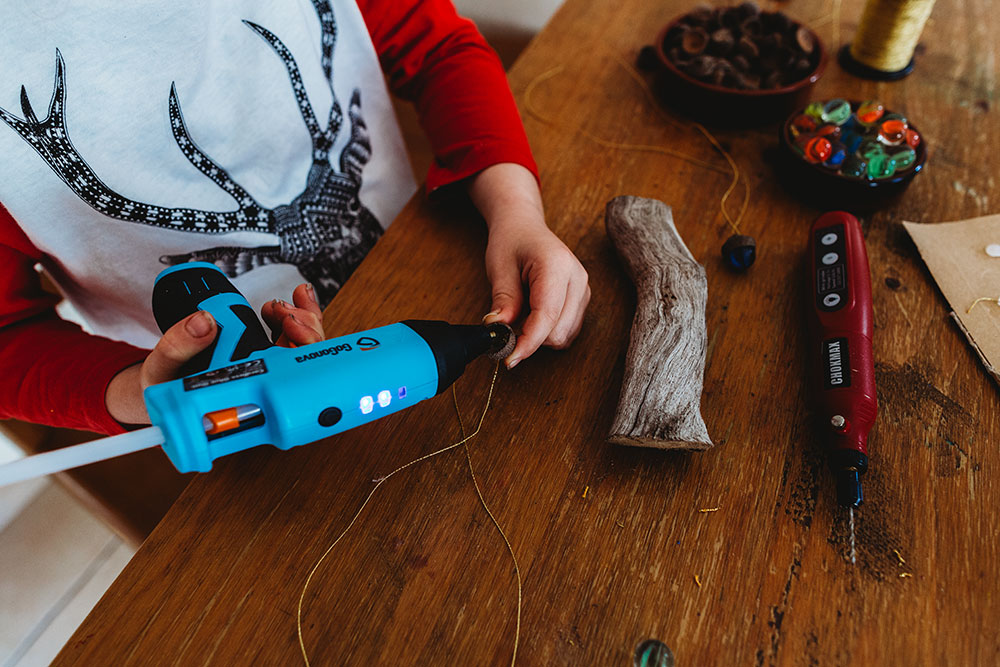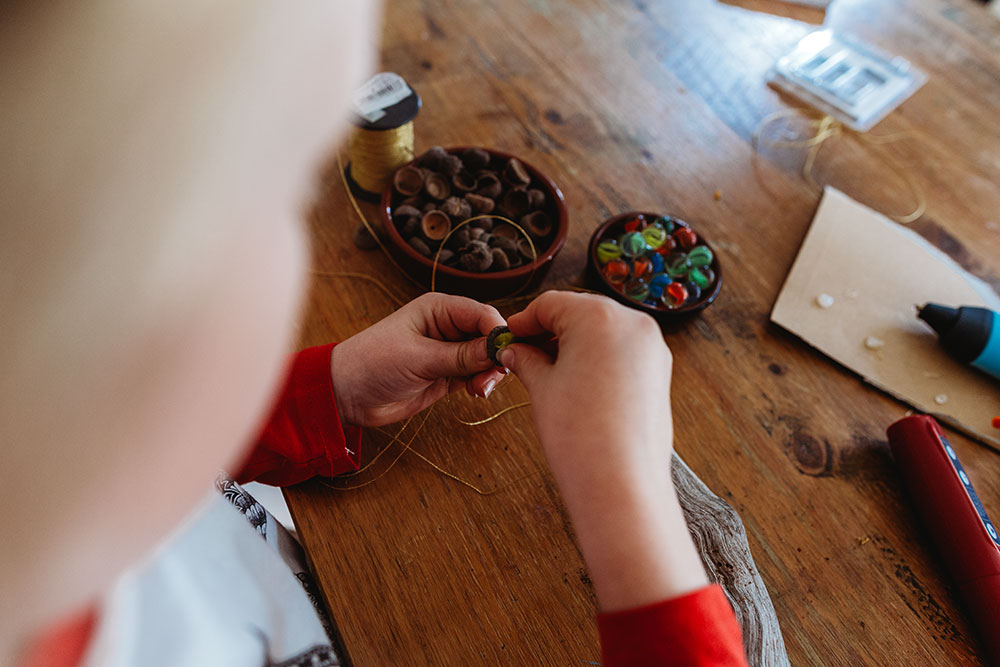 4. Add your marbles or bells and your necklaces are finished!