Today we had a really lovely cosy day inside learning more about sponges, echinoderms and cnidarians. So it was the perfect opportunity to do some painting with sea sponges and we took inspiration from our outing to Frameless in London last week and they made some gorgeous pieces. I absolutely love all the different details Nixie included in hers and I especially love how she included a sunset and Forrest's first one was the sea with a sunset, his second one was grass with the sun and a blue monster. 
Sea Sponge Painting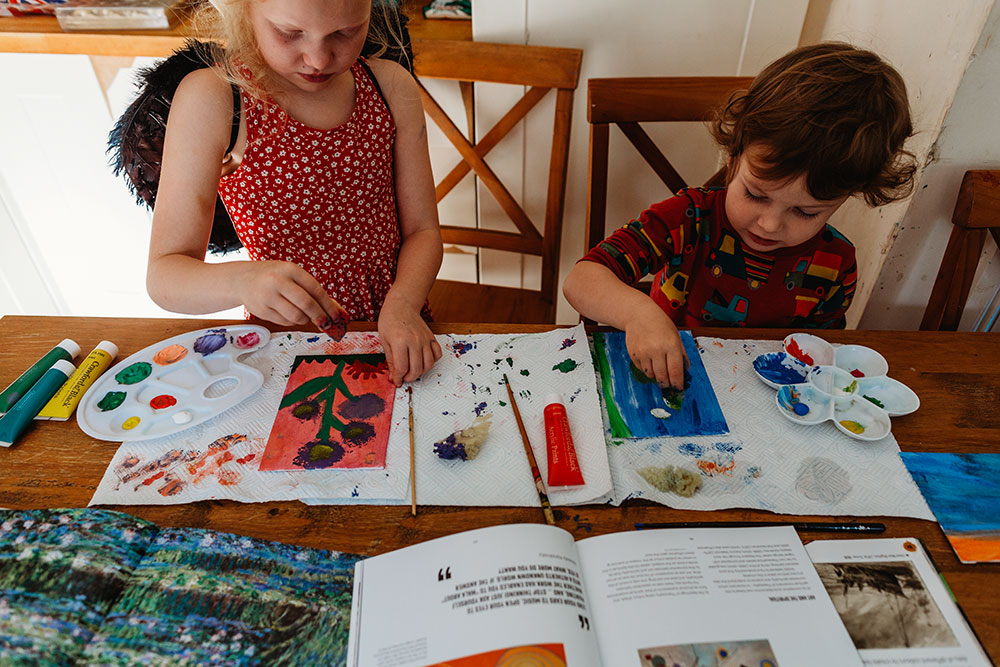 What You'll Need:
Canvas or thick card stock
Sea sponges
Acrylic paints
What To Do:
1. First set up your painting area with your supplies
2. Wet your sea sponges so that they become soft
3. Let your imagination be free and have fun!