Coconut Balls with Violas & Pansies
After we made our Chocolate Bark it spurred a very strong desire to see what else we could make with edible flowers specifically what I could make with Violas & Pansies. I came across a recipe by Gather Victoria (if you haven't heard of them go check them out, they create the most beautiful things!!) but changed it slightly to make it vegan and they are absolutely delicious!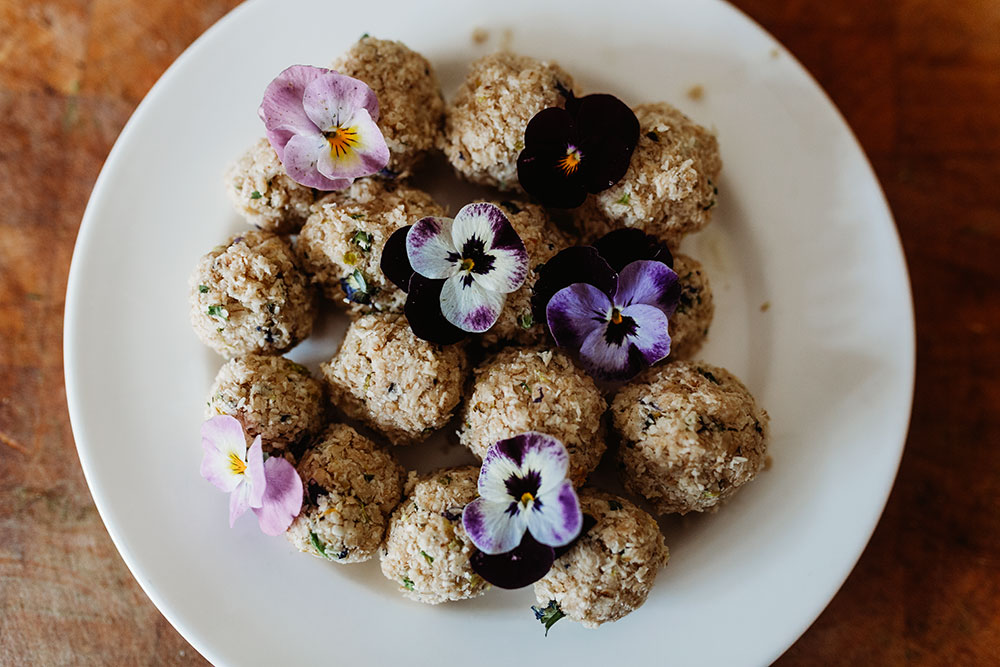 Nixie had fun picking the Violas & Pansies from our garden, I did feel a bit sad to have picked all of them but already just a day later we have new blooms coming through which is very exciting because there are loads more things we plan to make with them!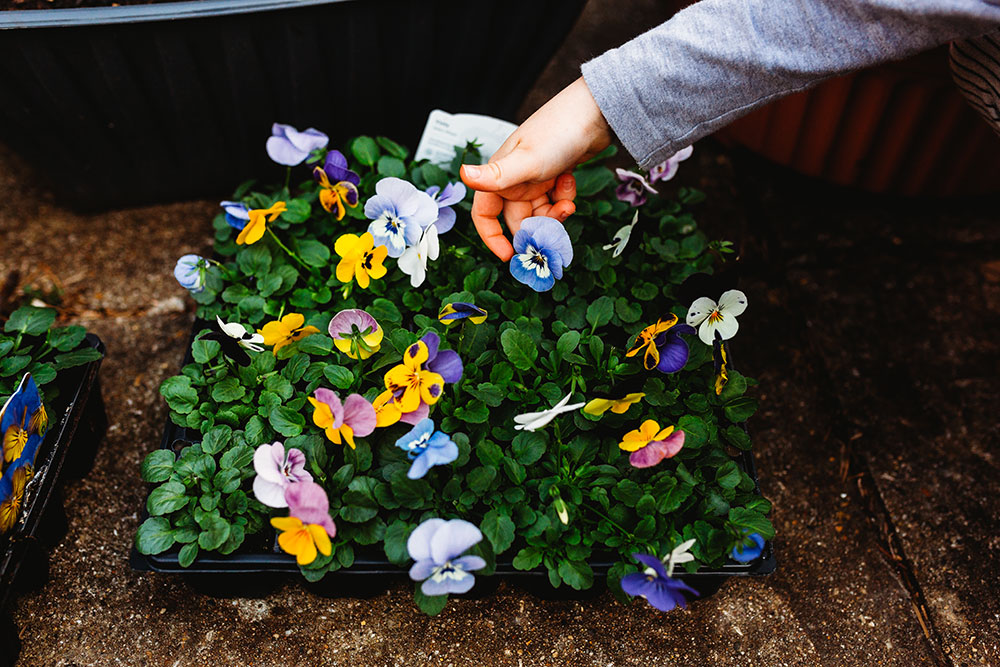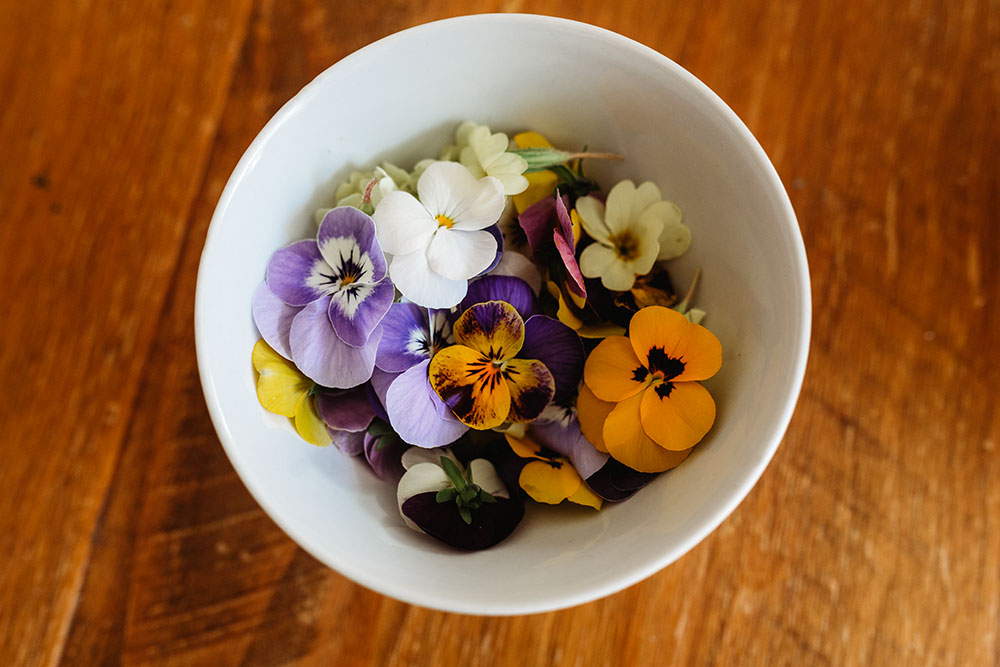 Ingredients:
1 cup diced flower petals (I didn't have quite that many and next time will add more because the colours they add to it is absolutely exquisite!)
1/4 cup coconut oil
1/4 cup agave
1 teaspoon salt
a pinch of salt
1/2 teaspoon Cardamom
1 cup oats
1 cup shredded coconut
Instructions:
1. Melt the coconut oil with the agave, vanilla, cardamom & salt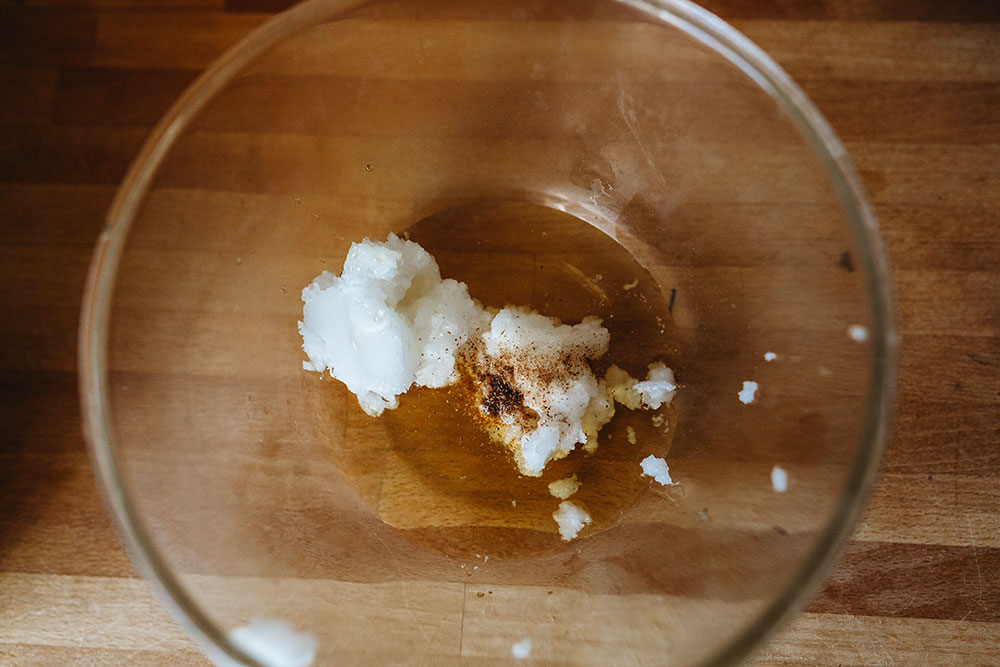 2. Chop up your flowers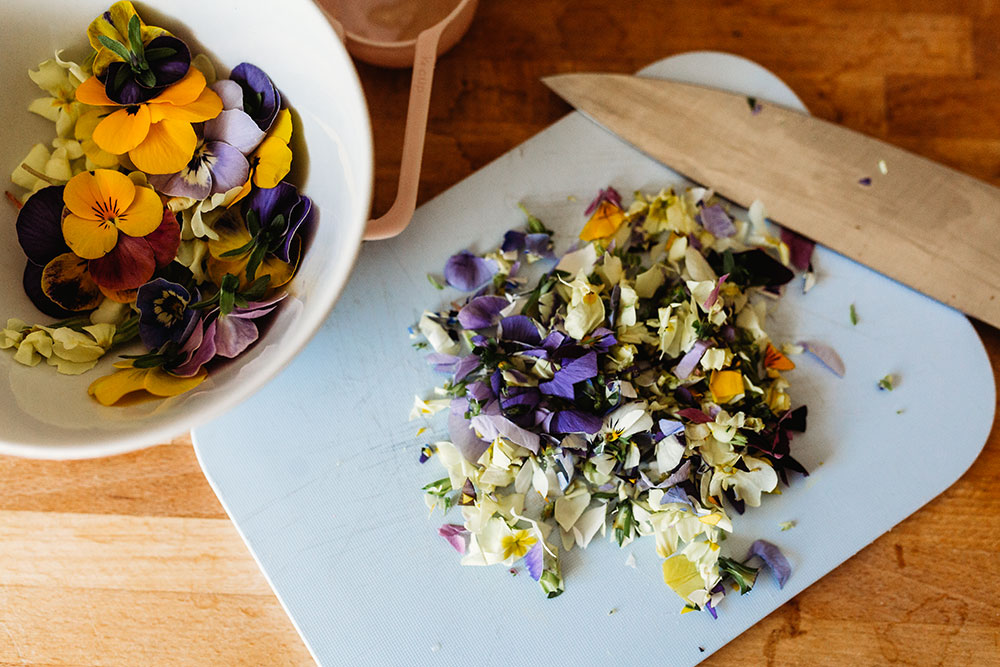 3. Once your coconut oil has melted, add the oats and shredded coconut and mix. then add your flowers and mix some more.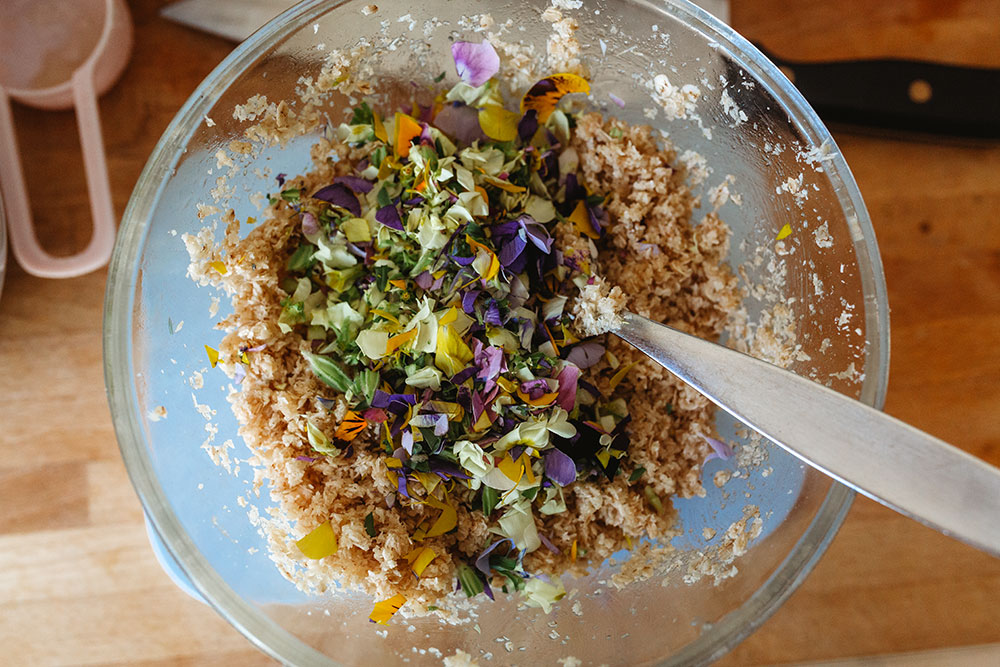 4. Roll them into small balls and make sure you squeeze them super tight so they stay together. Mine were a bit hard to stay together but they did as long as I squeezed them and got all excess liquid out and then put them into the fridge to set overnight.