Mixed Media Clay Seahorses
Today we ended up having a super slow cosy day at home. The first thing we did was learn a bit more about seahorses and decided which our favourites are. Nixie's favourite is the pygmy seahorse. Our clay seahorses we had made a few days ago are finally dry so we finished those up today. Forrest had asked me to make his seahorse out of clay for him so that he could just decorate it and paint it which I happily did. At the moment his favourite thing is painting. 
Mixed Media Clay Seahorses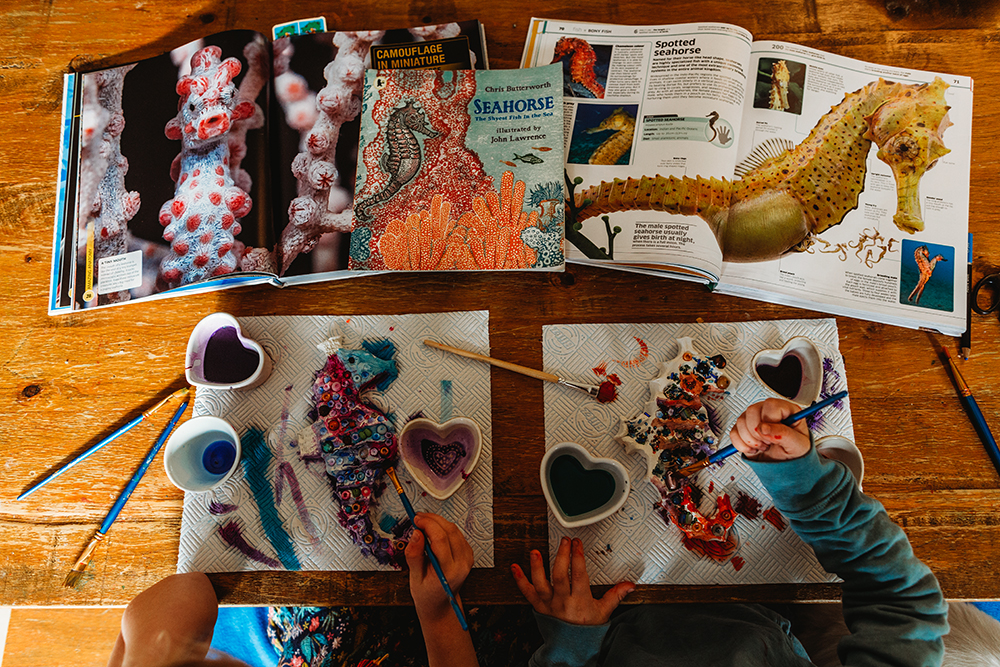 What You'll Need:
Airdry clay
Clay tools
beads, sequins to decorate your seahorse
watercolour paints
paintbrushes
What To Do:
1. First make your seahorse bodies and use your fingers or tools to make ridges along the body and or textures. Then add your sequins and or beads. Make sure to press them down quite firmly otherwise they will just fall off. Let dry.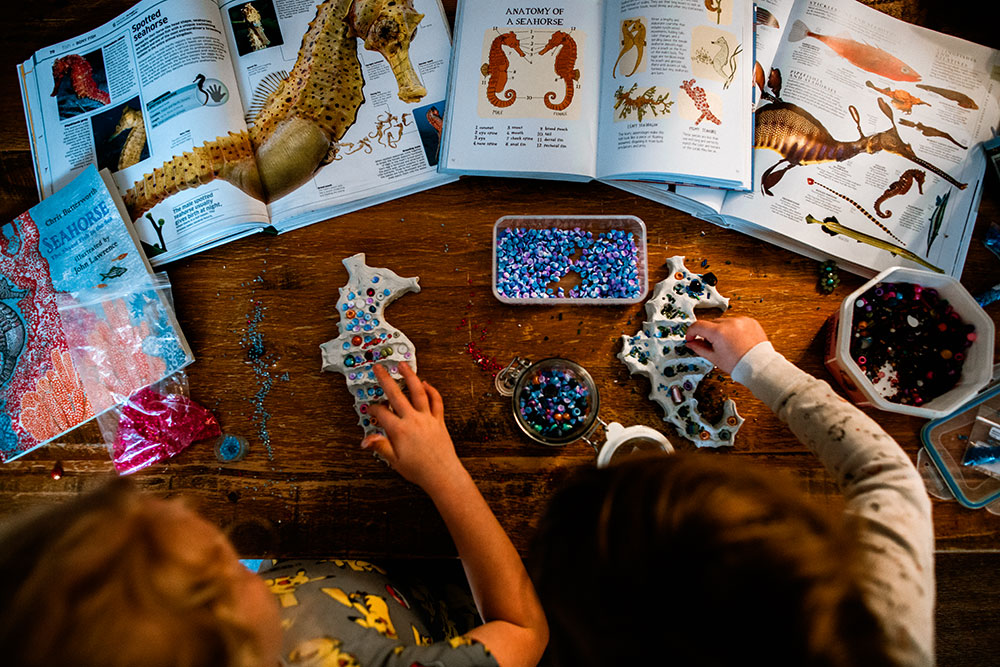 2. Next, paint your seahorse using watercolours and let dry before putting on display.