We have become obsessed with making things with edible flowers and in this post I'll share how we made peppermint (the prettiest ones) and some chocolate ones. I think these peppermint lollipops are one of our new favourite ways to use them. They are so easy to make, taste delicious and look so pretty!
I think we will be pressing a lot of flowers this spring and summer so that we will be able to make these to brighten up our days once winter returns again.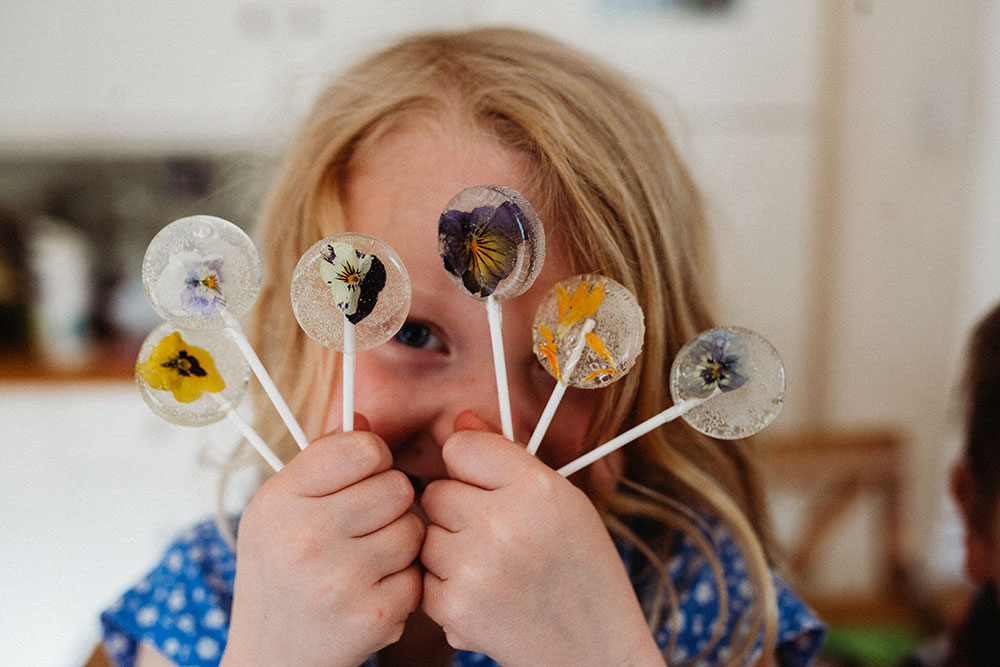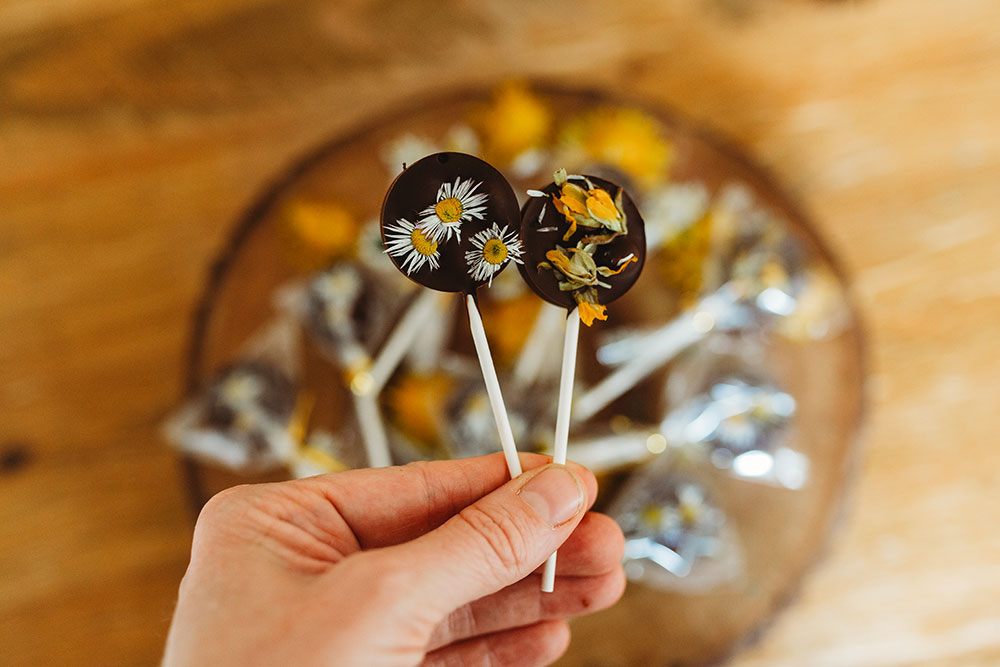 What you need for the peppermint lollipops:
a lollipop silicone mould
lollipop sticks
clear hard candies (we used fox's Glacier Mints hard candies)
some pressed edible flowers (we used violas and pansies and Gorse)
a baking tray
Instructions:
1. pick your flowers and press them. we use a microwavable flower press.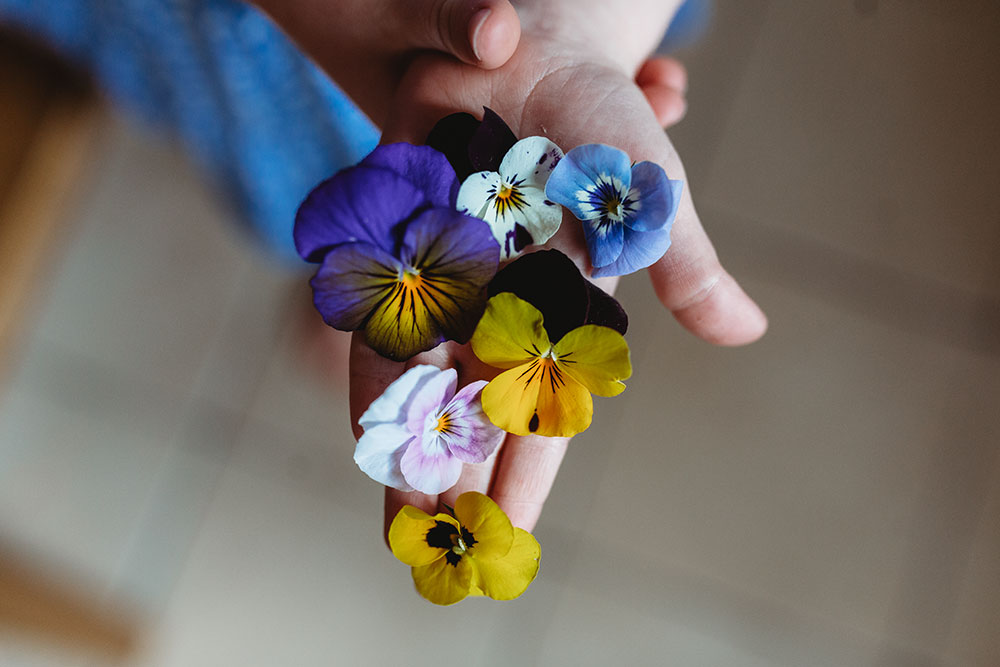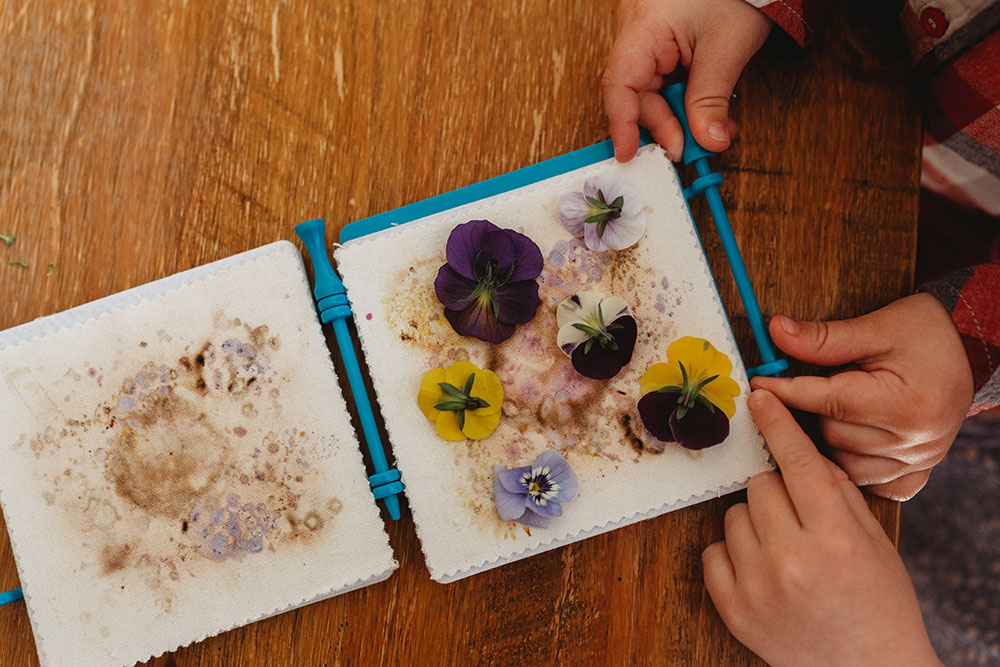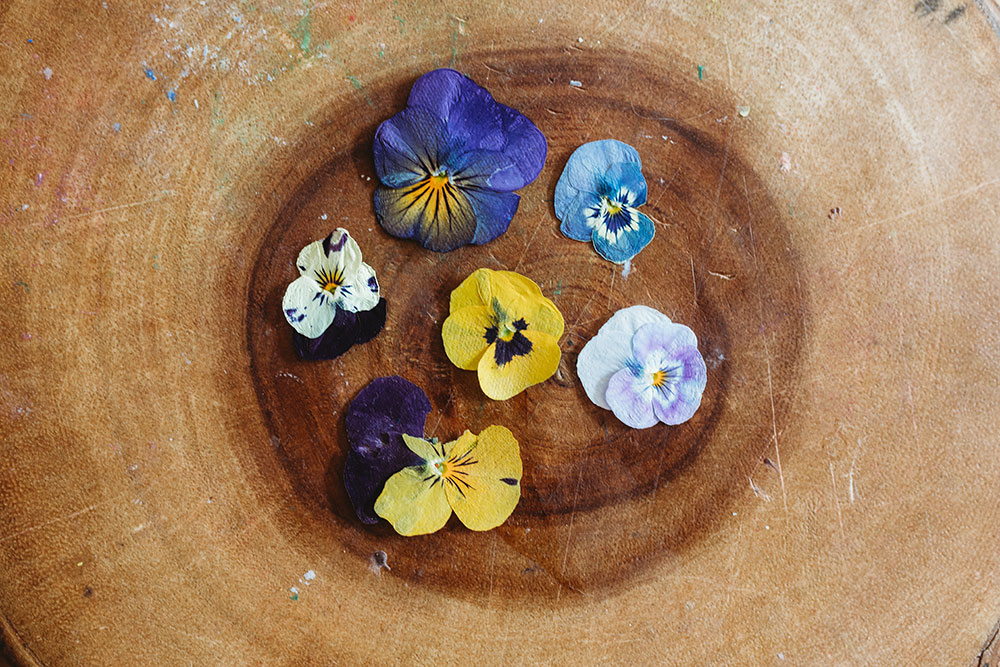 2.Preheat your oven to 120c. Place your lollipop sticks into your mould and one piece of candy. Put into the oven.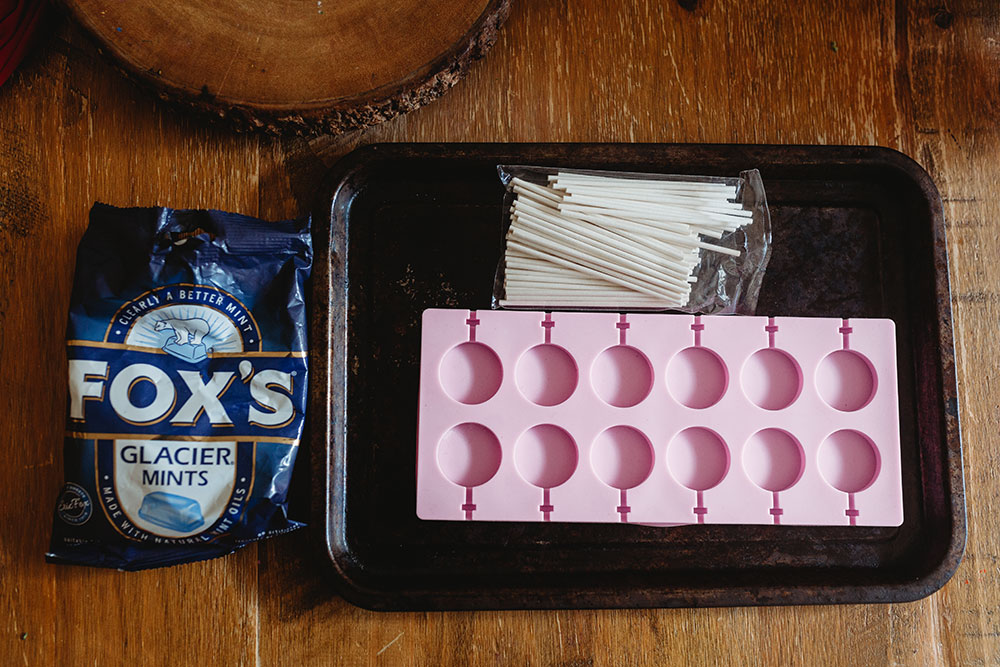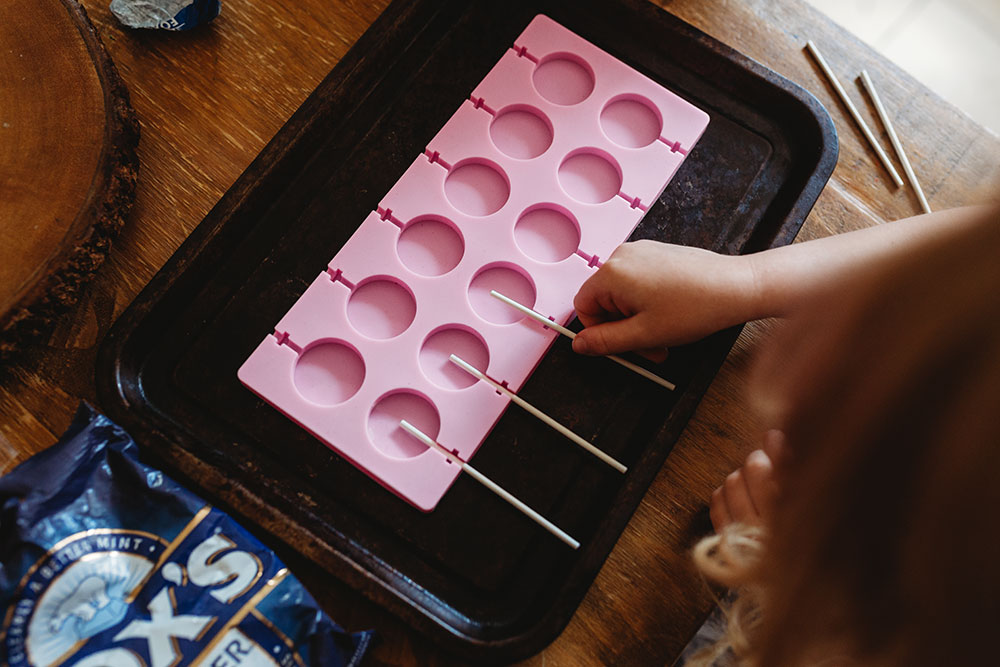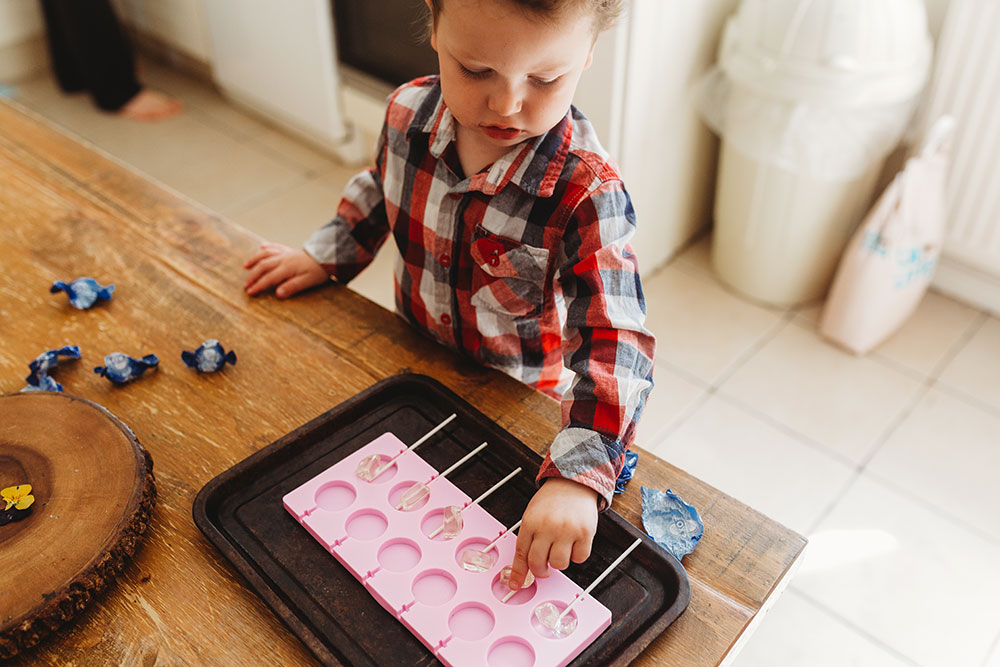 3. Once the candies have melted take them out and gently roll your lollipop sticks so that they are fully covered. Add your pressed flower face up, pressing it down as much as you can and then add another candy on top. (you might want to check how many candies are needed to fill your mould, for mine it takes two. I tried several different ways of making these, the first way I tried putting a flower in the mould first before the sticks and candy but they didn't turn out. Melting one candy first then placing the flower on top of that worked the best)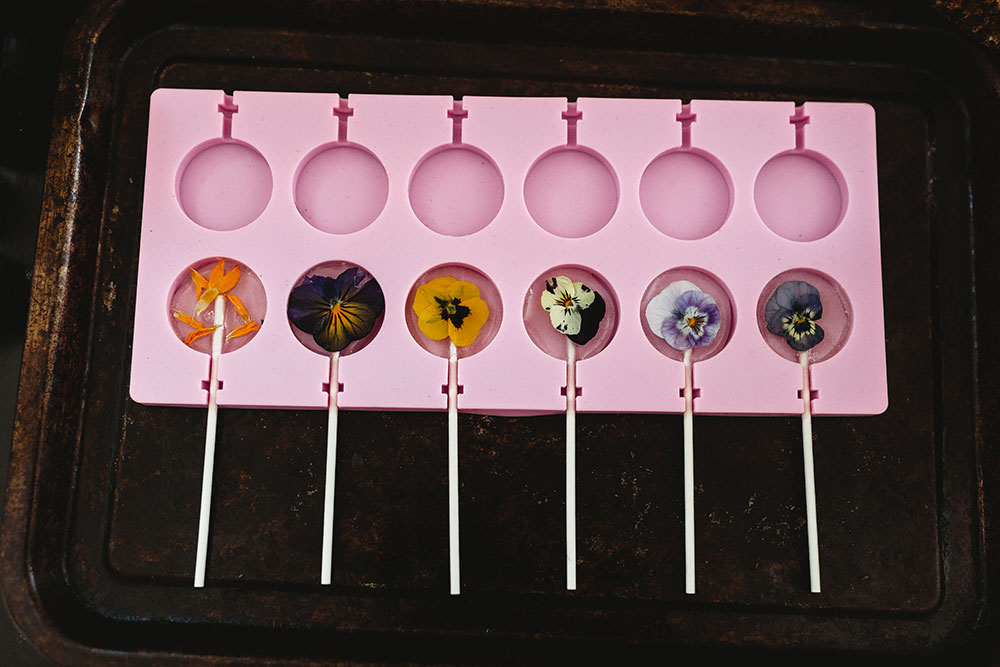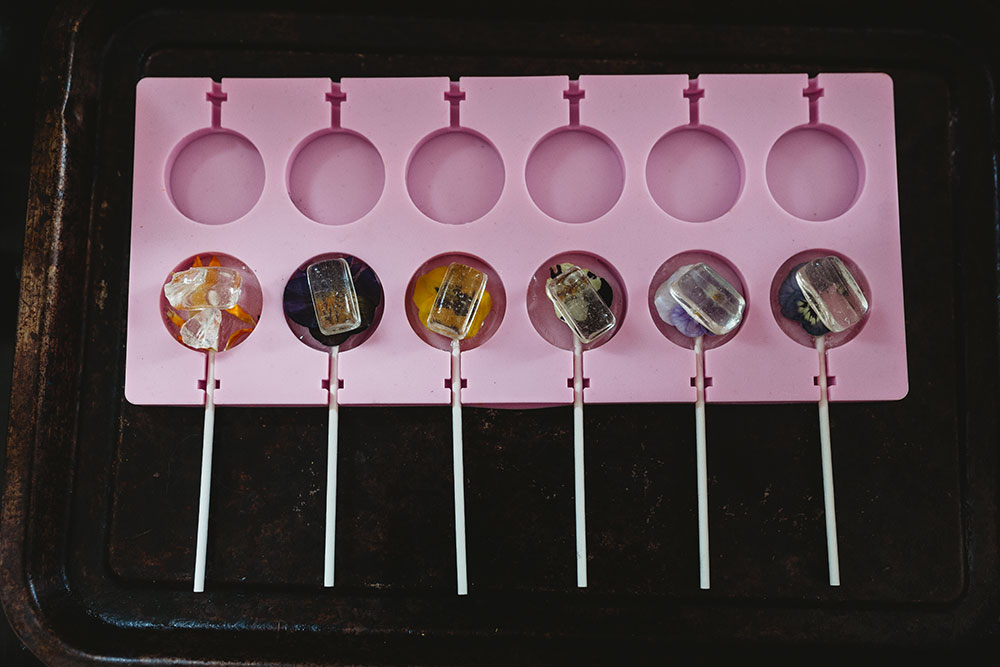 4.Put back into oven until melted. When I make these there's always parts of the flower sticking out so I sprinkle some broken pieces of candy on top of the exposed flower and put it back into the oven until it's melted.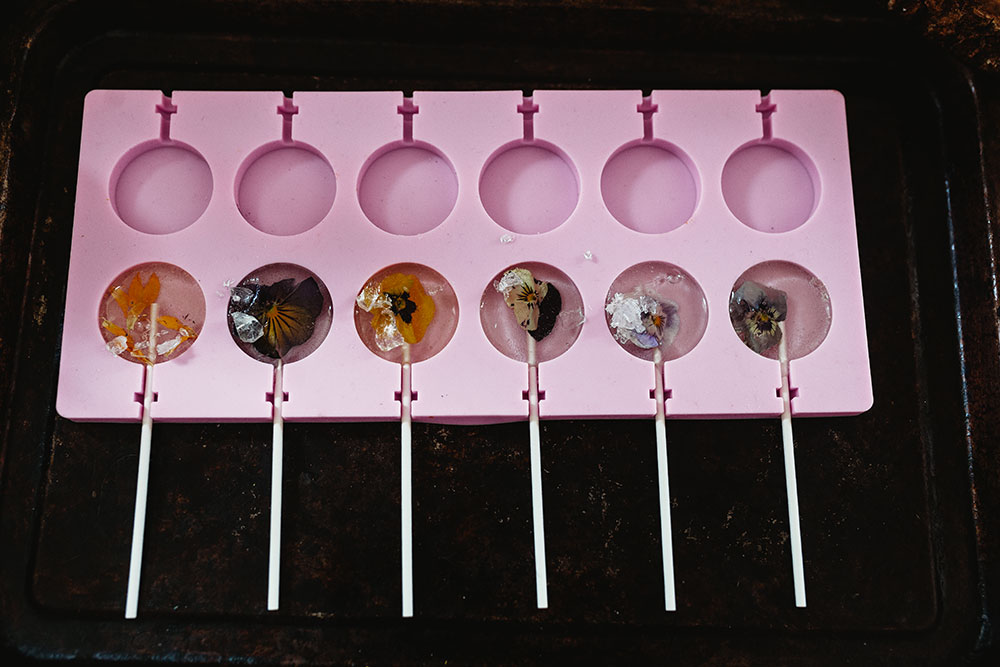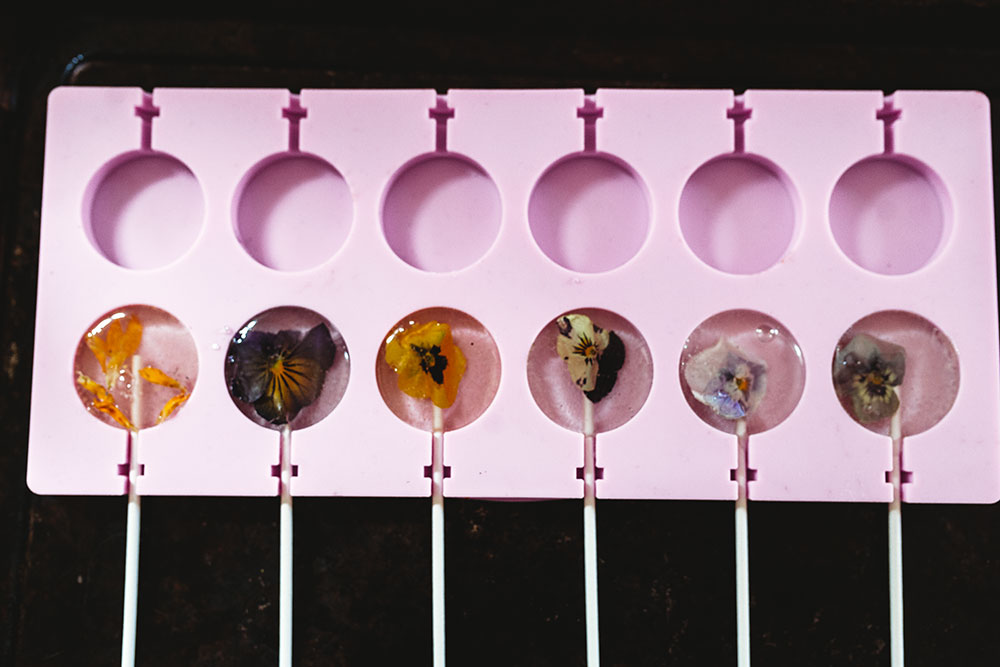 5. Take out of oven and let cool completely before taking them out of the mould! Then enjoy!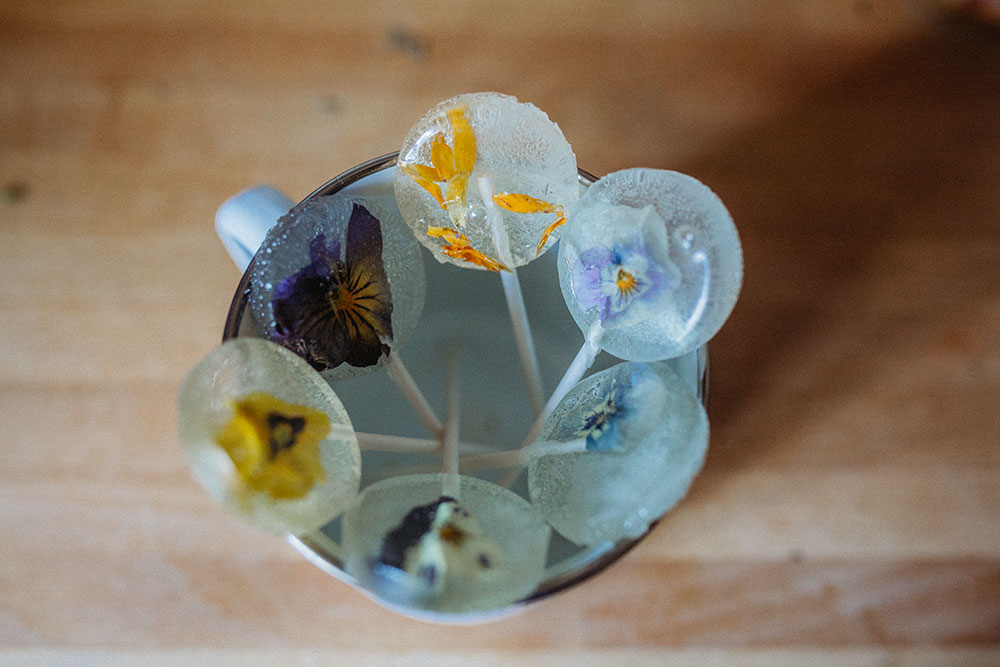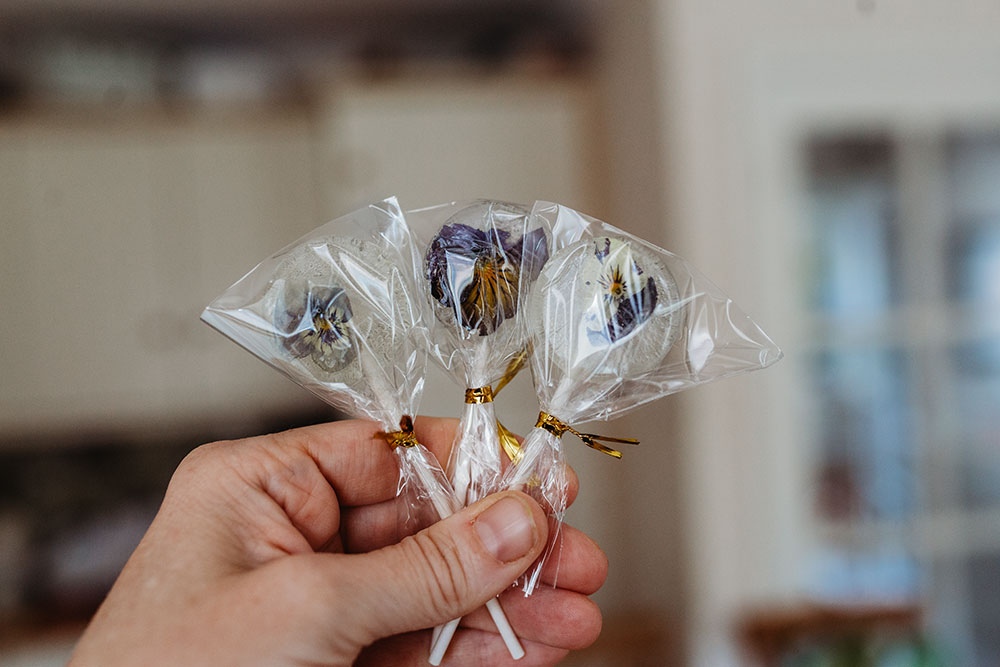 To make the chocolate ones:
all you need to do is follow the same instructions as above. Place the lollipop sticks into the mould and I used pencils to hold them up so that they would lay level. Pour your melted chocolate into the moulds then add your pressed flowers. For these we used Gorse petals and daisies.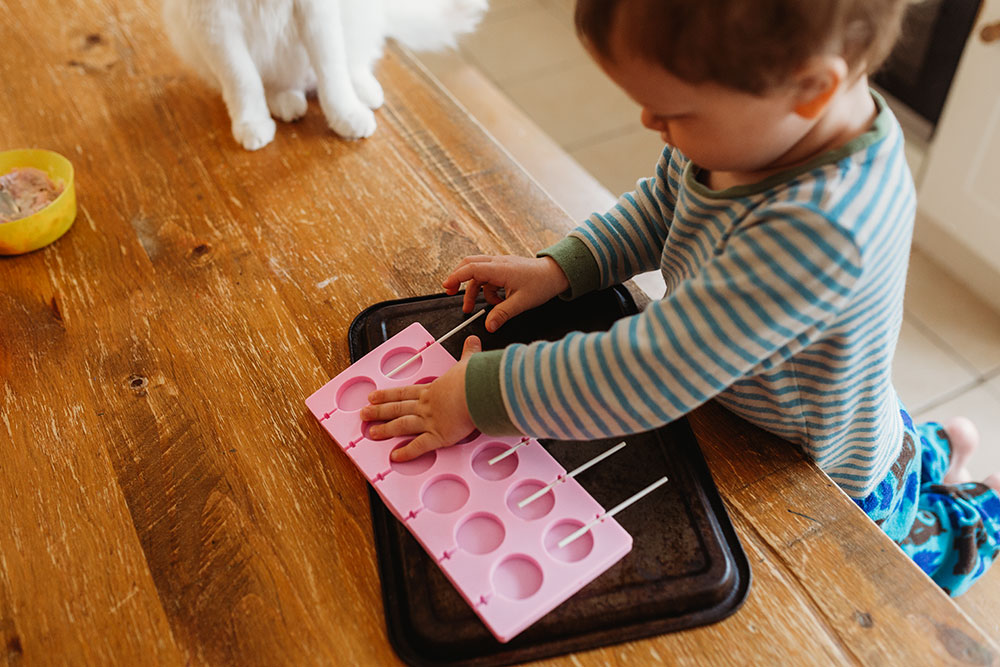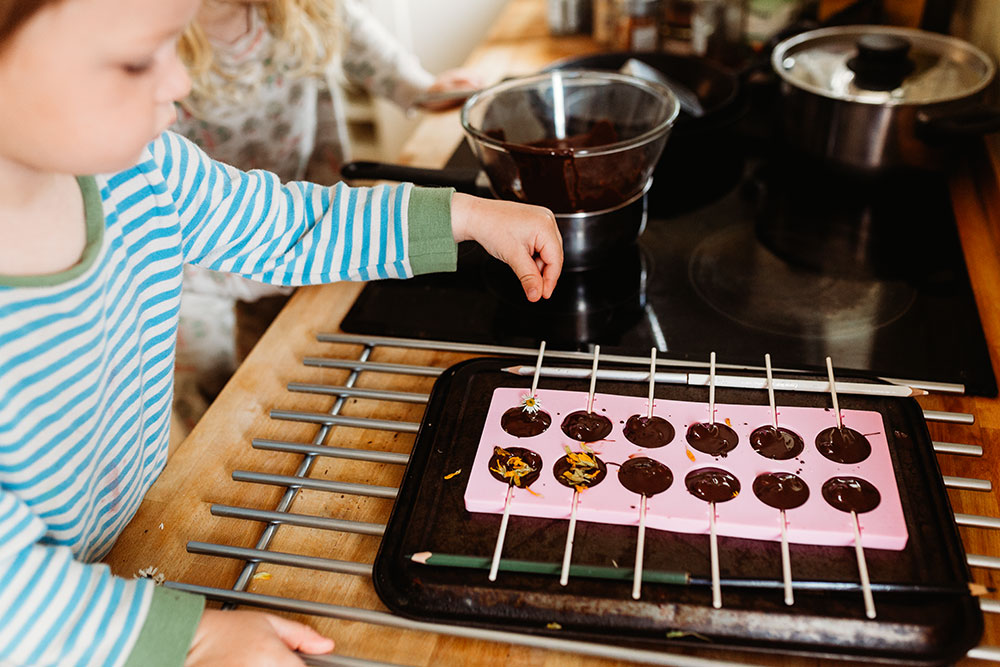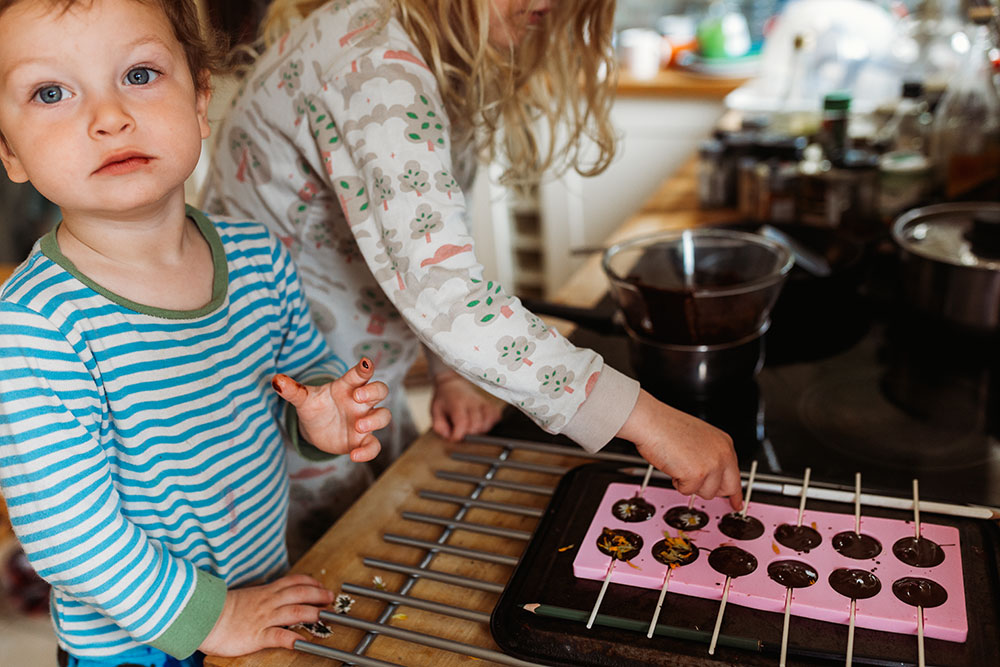 Let set and then enjoy eating them! I had a bit extra chocolate in the bowl and I decided to put the leftover on a baking sheet and let Nixie and Forrest devour it. As you can see Forrest loves chocolate, I really think he'd live on the stuff if he could!